High precision metal stamping work include Stamping, Punching and Deep-Drawing
Product Detail
Product Tags
Metal stamping is a process with stamping machines and Toolings for mass production. It is more precision, more faster, more stable, and more cheaper unit price than laser cutting and bending by bending machines. Of course you need to consider the tooling cost first.
According to the subdivision, Metal stamping is divided into ordinary Stamping, Deep drawing and NCT punching.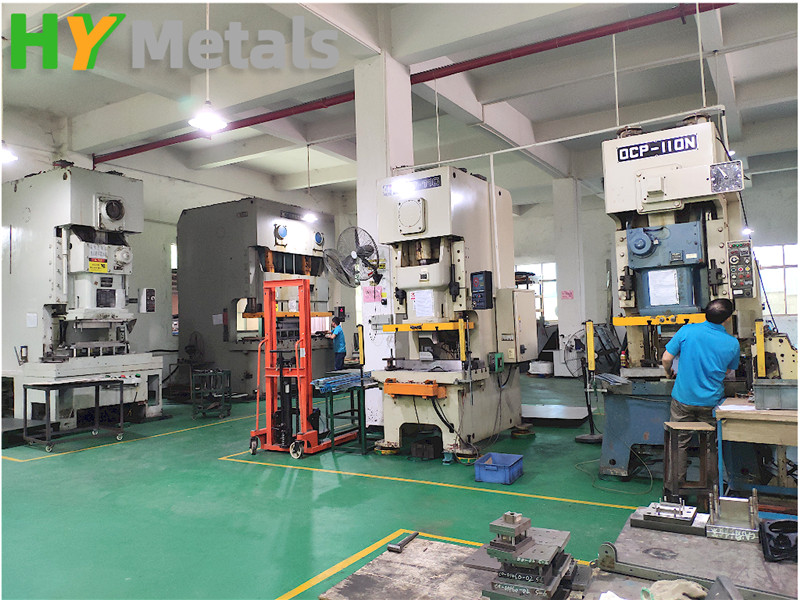 Picture1: One corner of HY Metals stamping workshop
Metal Stamping has the characteristics of high speed and precision.Stamping cutting tolerance can reach ±0.05mm or better, stamping bending tolerance can be ±0.1mm or better.
You will need stamping tooling to make the parts when the batch quantity above 5000pcs ,or when it is expensive manufactured by laser cutting and bending machine.
HY Metals engineer team will analysis your metal part and design a best stamping tooling according to your product drawings and your cost budget.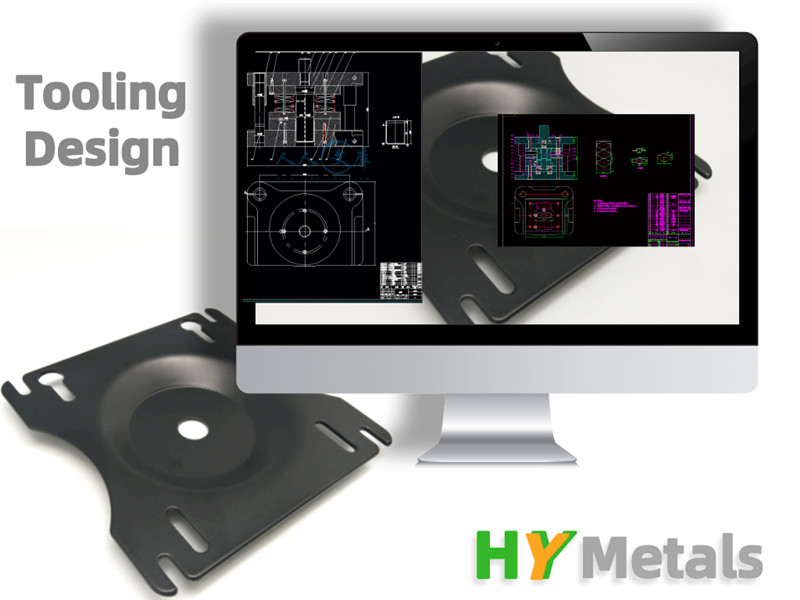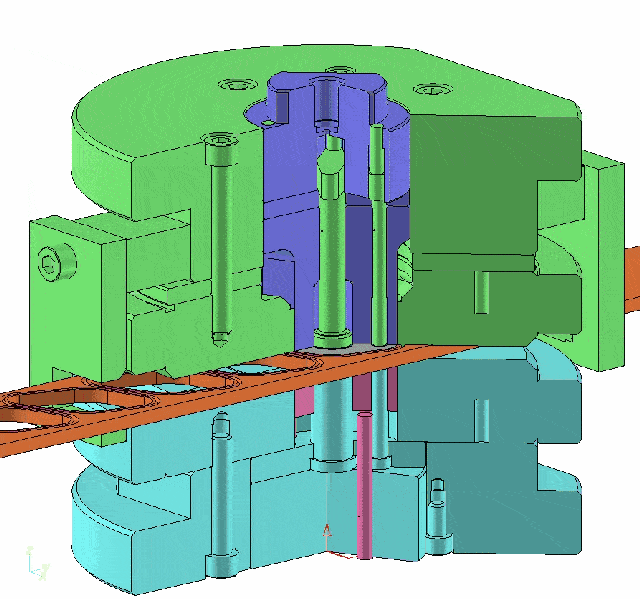 Picture2: We have a strong engineer support for mold design
It can be a Progressive-die or a series of single punch die which depends on the structure, the quantity, the lead time and the price you want.
Progressive-die is a continuous stamping mold which can complete all or several processes at the same time. You may just need 1 set progressive die to get a finished part. 
Picture3: This is an example of simple progressive die, cutting and bending once time.
Single punch die is a step-by-step stamping process. It may contain stamping cutting tooling and several stamping bending toolings.
Single punch toolings are easier to machine and usually cheaper than progressive tooling. But it is slower for mass production and the stamped parts will have a more higher unit price.
Usually stamping cutting is the first step to cut holes or shapes.
Cutting by stamping tooling is much faster and cheaper than laser cutting.
For some concave and convex structure or ribs for some sheet metal parts, we will need stamping tooling to form them. 
Stamping bending is also cheaper and faster than bending machines. But is is only suitable for the parts with complex structure and small size like 300mm*300mm. Because when the bending size is larger the tooling cost will be higher.
So sometimes for some big size and large quantity parts, we only design a stamping cutting tooling ,no bending tooling. We will bend the parts just with bending machines.
We have 5 professional tooling design engineers who will give the best solutions for your metal stamping parts.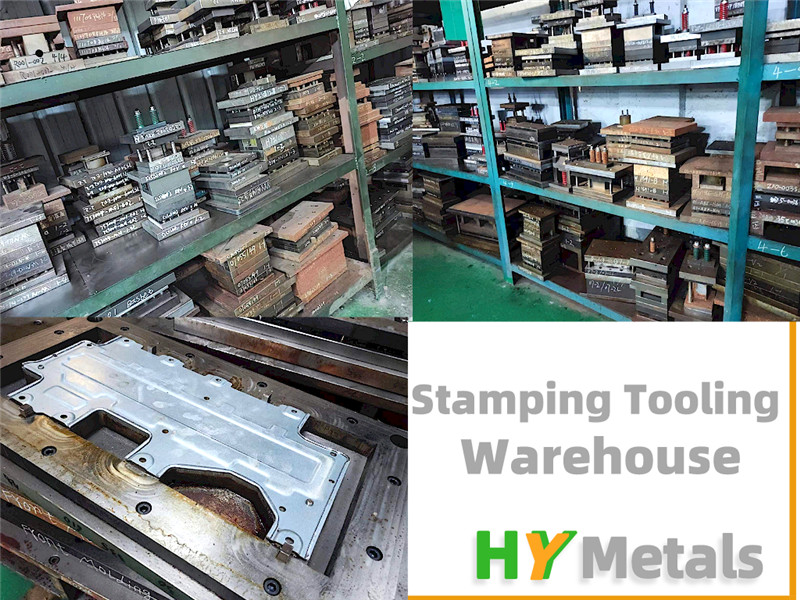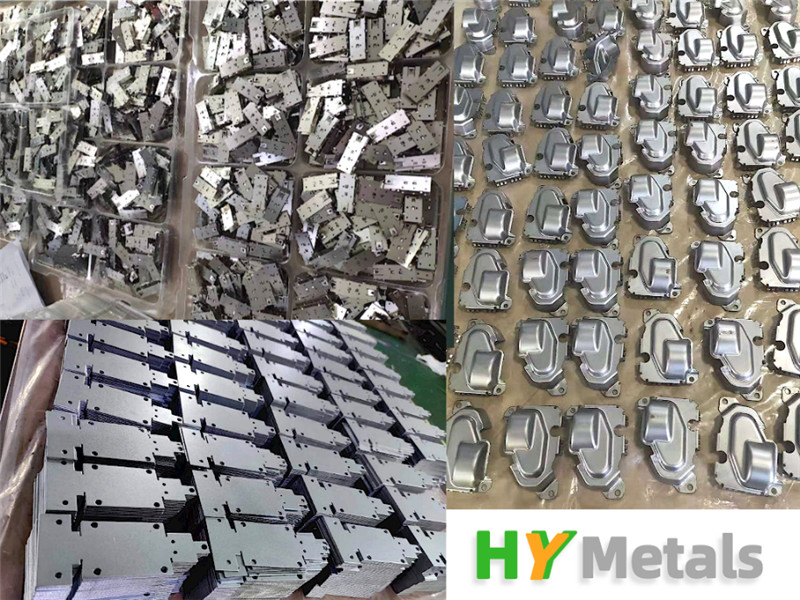 Picture4: HY Metals stamping tooling warehouse
We have more than 20 sets stamping and punching machines from 10T to 1200T for metal stamping. We made hundreds of stamping molds in-house, and stamped millions of precision metal parts for customers all over the world every year. 
Picture5: Some stamped parts by HY metals
Deep drawing is a kind of stamping for some deeper and concave-shaped structure. The stainless steel sink pools and containers in the kitchen are some deep-drawing parts we can see.
We make many precision industry parts by deep drawing.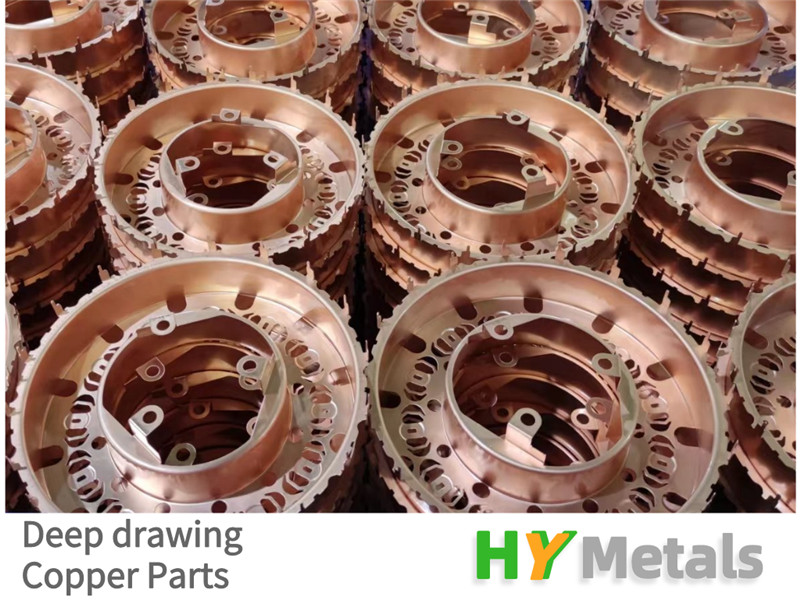 Picture6: Deep drawing and stamping copper parts
This is a copper deep-drawing and stamping part.
We designed total 7 sets single punch tooling for this part including 3 sets deep drawing tooling for forming and 4 stamping tooling for cutting and bending.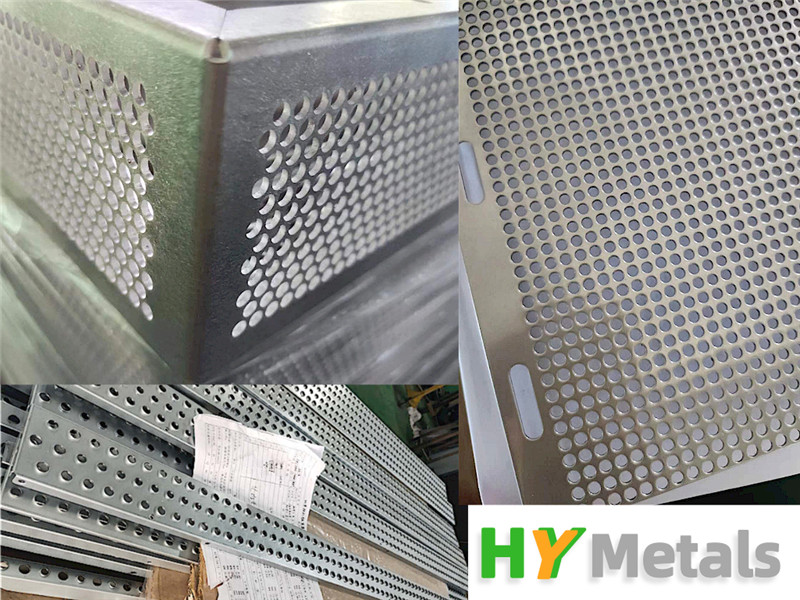 The NCT punch is short for Numerical Control Turret Punch Press, also known as Servo Punch, which is proceed with an automatic machine with industrial control system.
NCT punch is also a kind of cold stamping process. It is commonly used for cutting some Mesh holes or some OB holes.
For sheet metal parts with lots of holes, NCT punching will be a better option with a cheaper cost and faster speed than laser cutting.
And we know laser cutting will lead some deformation by the heat.
NCT punch is a cold process which won't lead any heat deformation and will keep the sheet metal plate  as a  better flatness
Picture7: Some NCT punched products by HY Metals
---
---
Write your message here and send it to us