Precision metal cutting processes including Laser cutting, Chemical etching and Water Jet
Product Detail
Product Tags
Sheet Metal Fabrication Processes: Cutting, Bending or Forming, Tapping or Riveting, Welding and Assembly.
The sheet metal materials are usually some metal plates with the size of 1220*2440mm, or metal rolls with a specified width.
So according to different custom metal parts, first step will be cut the material to the suited size or cut the whole plate according to the flat pattern.
There are 4 main types of cutting methods for sheet metal parts: Laser cutting, water jet, Chemical etching, stamping cutting with tooling.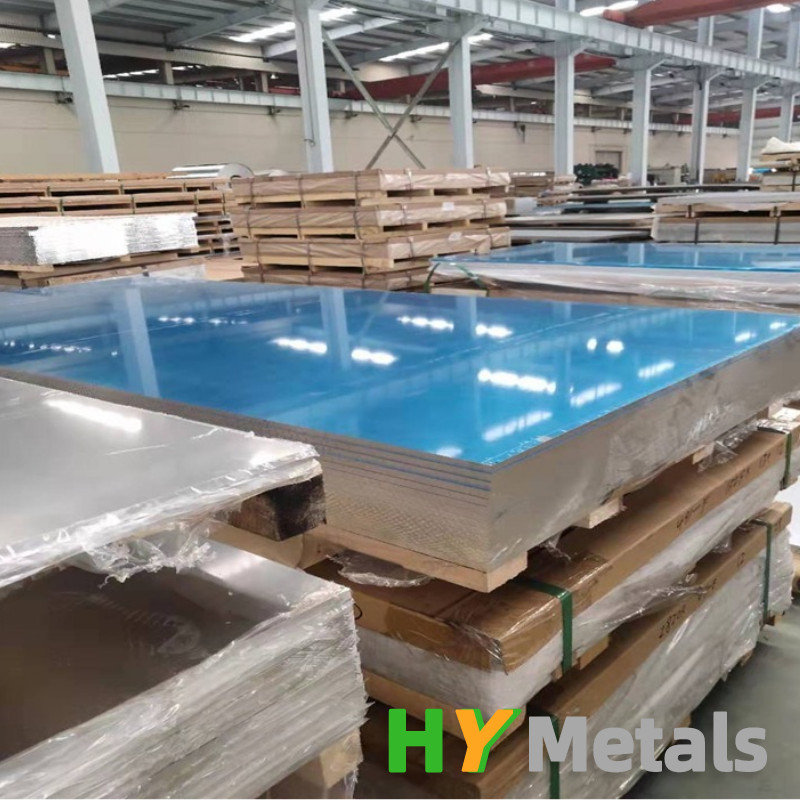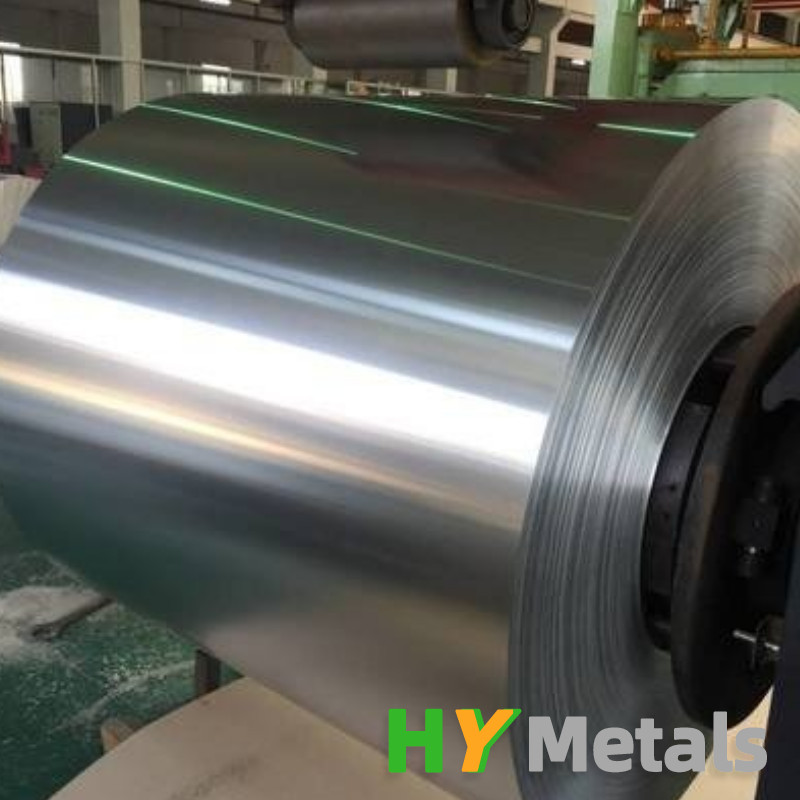 Laser cutting is a widely used method of sheet metal cutting, especially for precision sheet metal prototypes and low volume production, and for some thick sheet material which not suit for stamping cutting.
In our usual production, more than 90% of the sheet metal cutting is used with laser cutting. Laser cutting can get a better tolerance and much more smooth edges than water jet. And Laser cutting is suitable and flexible for more materials and thickness than other methods.
HY Metals have 7 laser cutting machines and can cut materials such as Steel, Aluminum, copper, stainless steel with a thickness range of 0.2mm-12mm.
And we can hold the cutting tolerance as ±0.1mm.(According to the standard ISO2768-M or better)
But sometimes, laser cutting also has some disadvantages like heat deformation for thin materials, burrs and sharp edges for thick copper and thick aluminum sheet metal, slower and much more expensive than stamping cutting for mass production.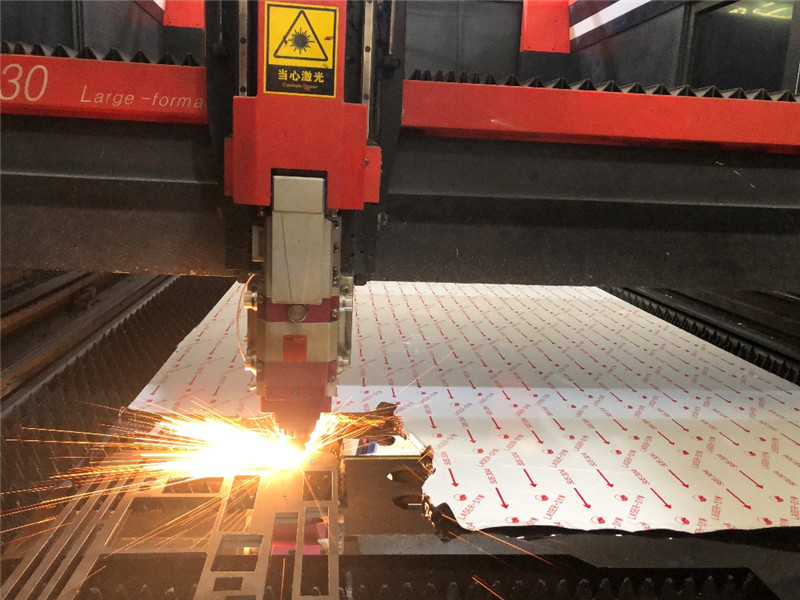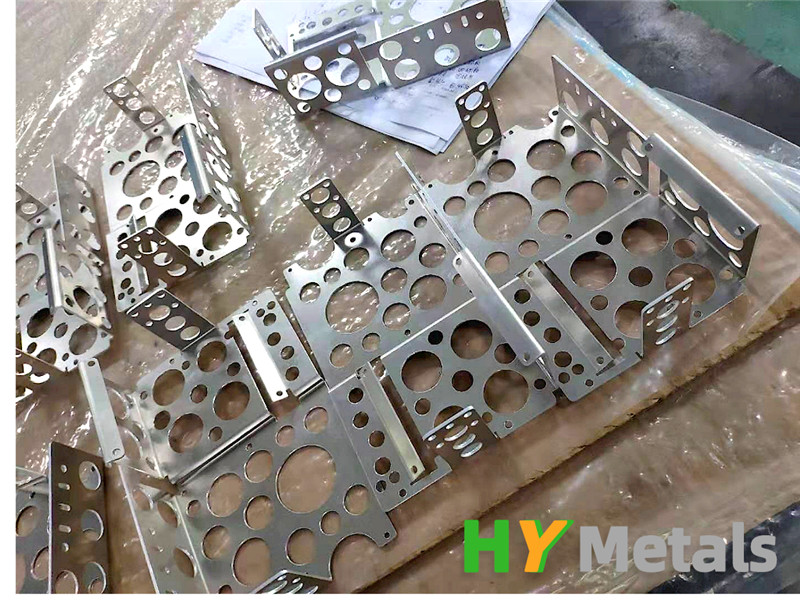 For the sheet metal thickness thinner than 1mm, there is another option for cutting to avoid laser heat deformation. 
Etching is a kind of cold cutting suit for thin metal parts with lots of holes or complex patterns or half etched patterns.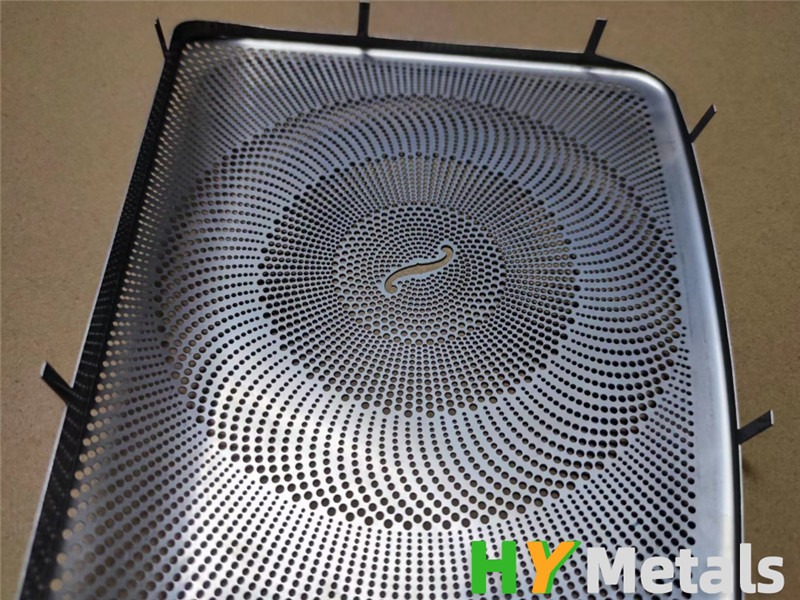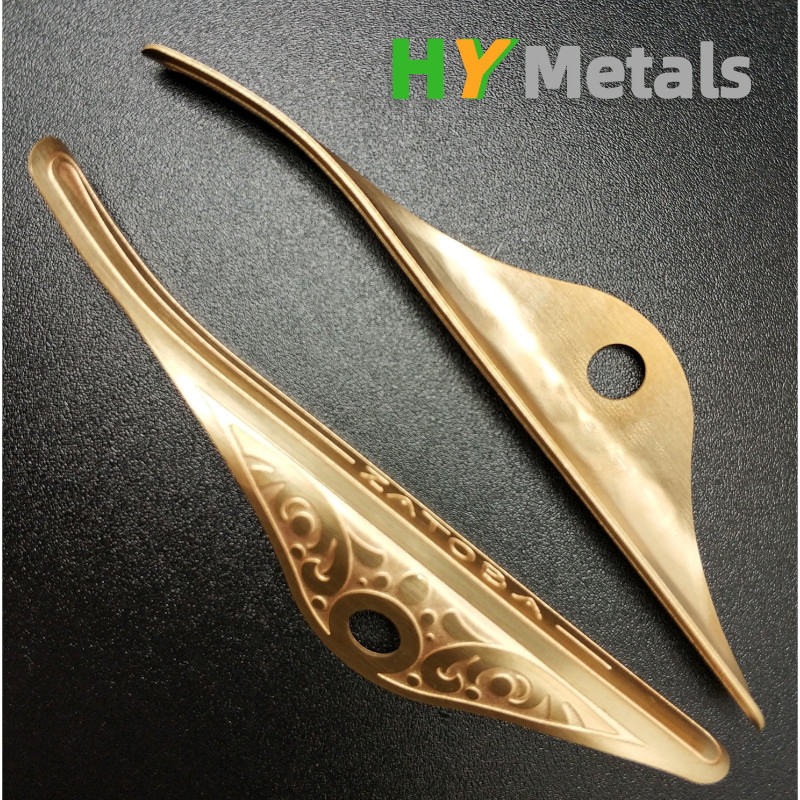 Water jet, also known as water cutting, is a high pressure water jet cutting technology. It is a machine that uses high pressure water to cut. Because of its low cost, easy operation and high yield, water cutting is gradually becoming the mainstream cutting method in industrial cutting, especially for cutting thick materials.
Water jet is not commonly used on precision sheet metal fabrication because of its slow speed and rough tolerance.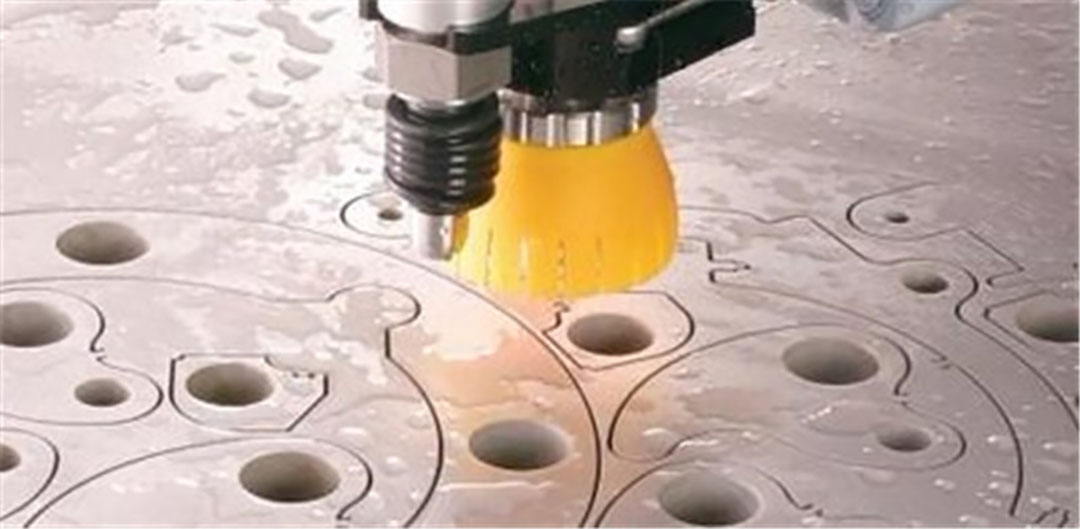 Stamping cutting is the most commonly used cutting method after laser cutting, especially for mass production with QTY above 1000 pcs.
Stamping cutting is the best option for some small metal parts with a lot of cuttings but large order quantities. It is much more precision, faster, cheaper and edges smoother.
HY Metals team will always give you the best suitable cutting method for your sheet metal projects according to your requirement combined with our professional experience.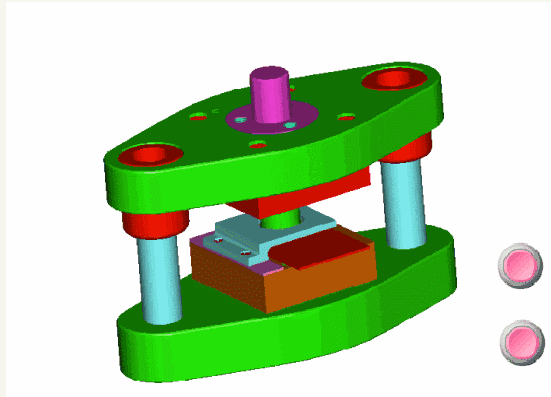 ---
---
Write your message here and send it to us