Precision CNC machining service including milling and turning with 3 axis and 5 axis machines
Product Detail
Product Tags
For many metal parts and engineering grade plastic parts, CNC precision machining is the most commonly used production method. It is also very flexible for prototype parts and low-volume production.
CNC machining can maximize the original characteristics of engineering materials including strength and hardness.
CNC Machined parts are ubiquitous on industrial automation and mechanical equipment parts.
You can see machined bearings, machined arms, machined brackets, machined cover and machined bottom in an industry robot. You can see more machined parts in a car or motorcycle.
CNC machining processes include CNC Milling, CNC Turning, Grinding, Deep Gun Drilling , Wire Cutting and EDM.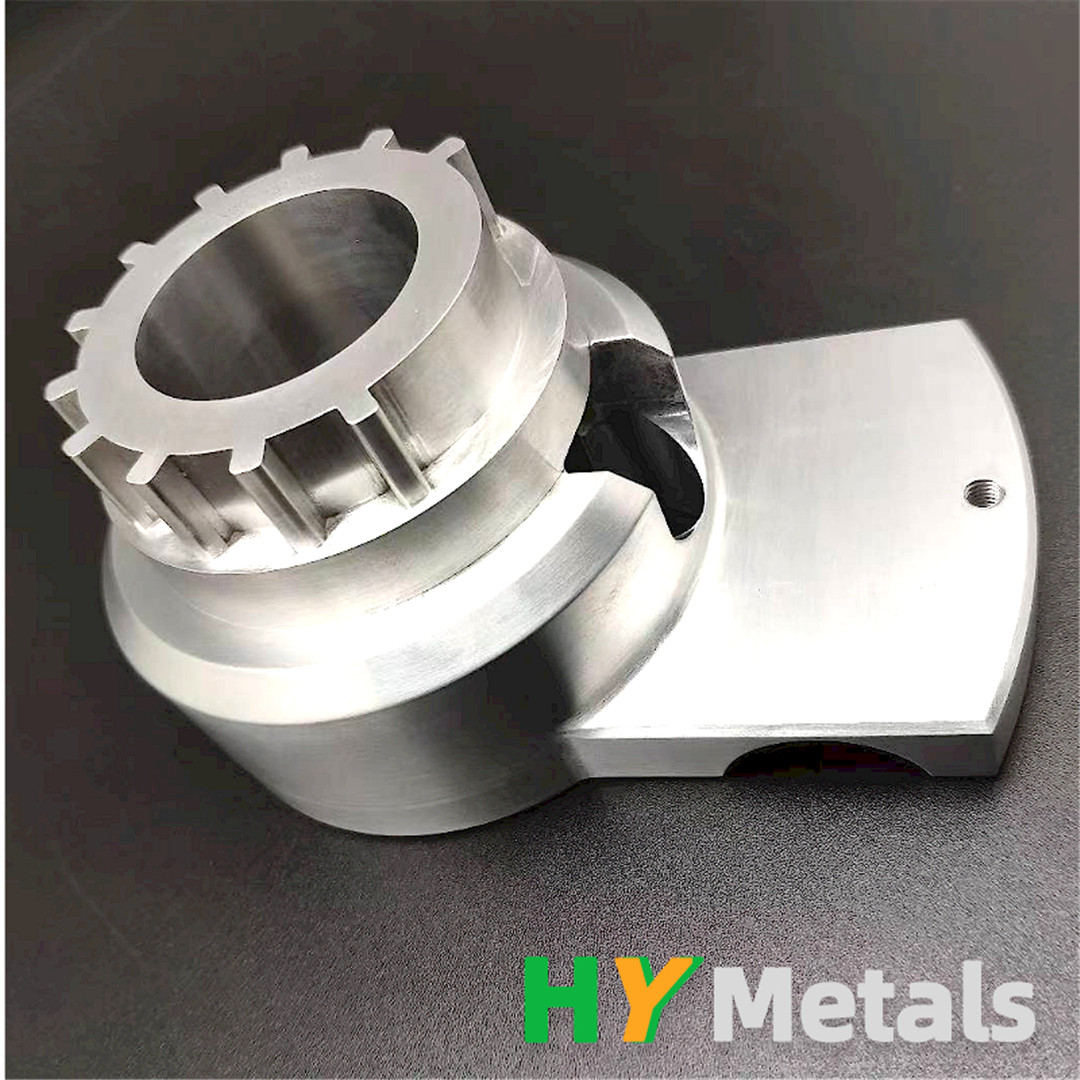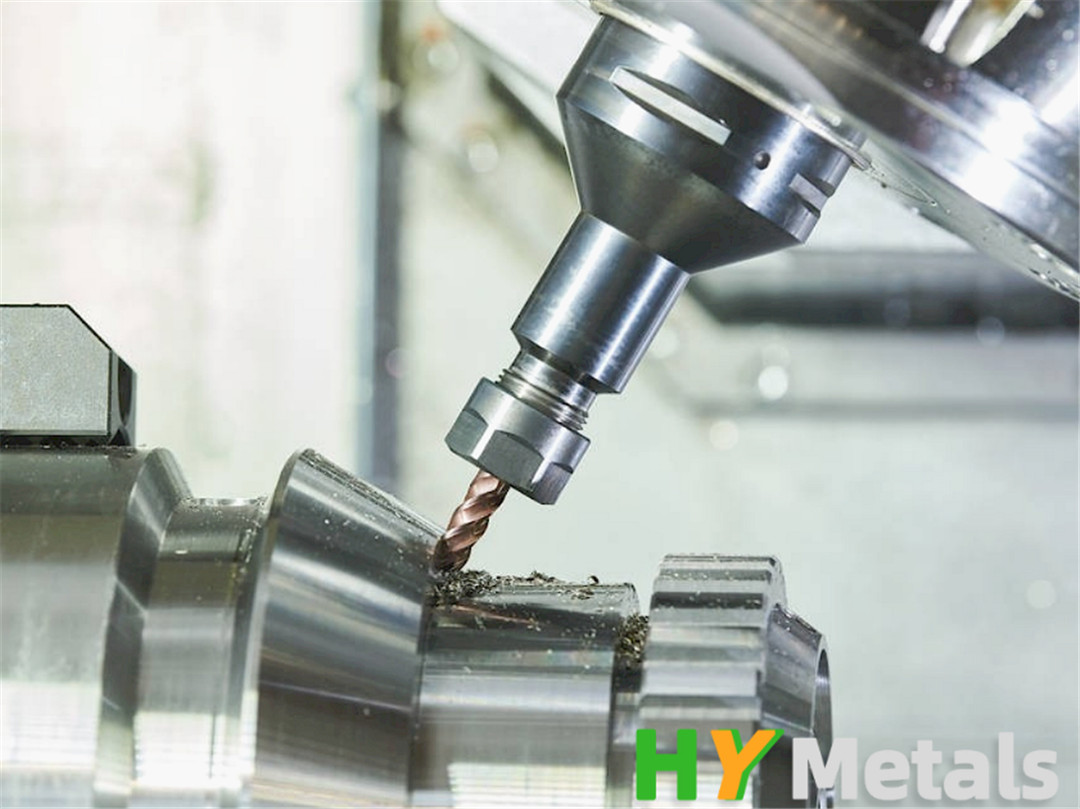 CNC milling is a very precision subtractive manufacturing process that programmed by computers. CNC milling processes include 3-axis milling 4-axis and 5-axis to cut solid plastic and metal blocks into final parts according to the preset processing procedure.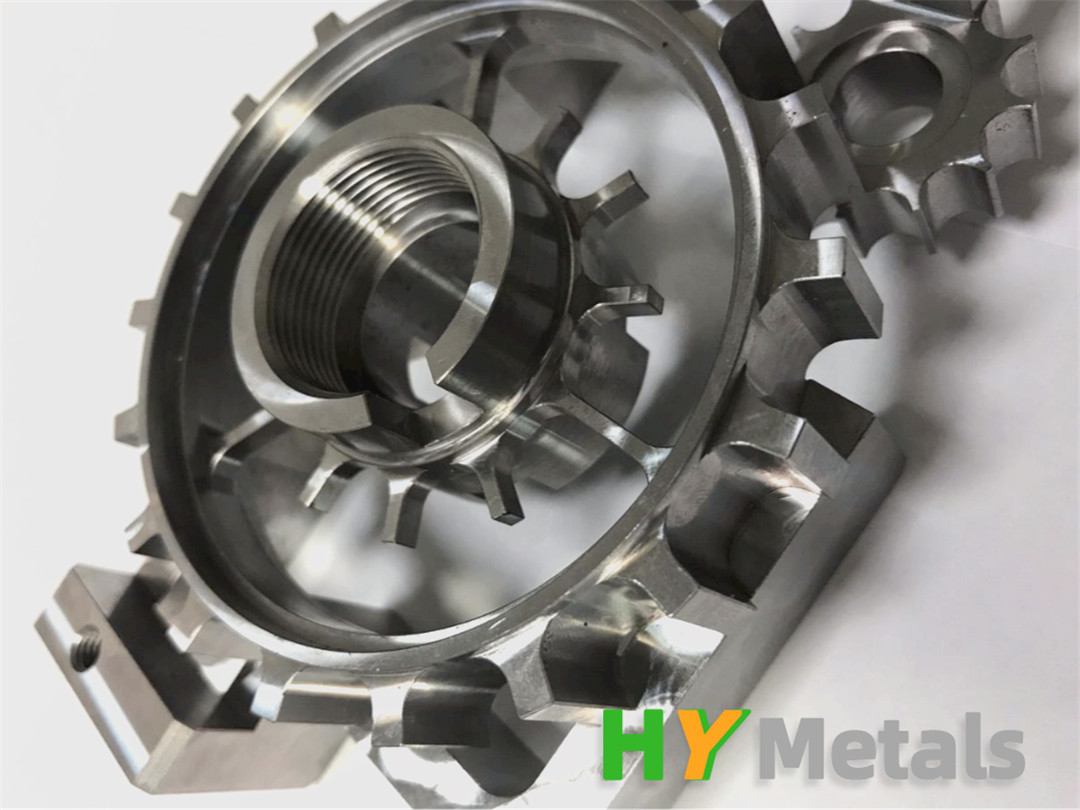 CNC Milling parts (CNC machined parts) are widely used in precision machines, automation equipment, automobile, Medical device.
The tolerance of milling we can hold is ±0.01mm normally.
CNC turning with live tooling combines both lathe and mill capabilities to machine parts with cylindrical features from metal or plastic rod stock.
Turning prats looks much easier than milling parts and presents the characteristics of a large quantity.
Every work days in our shops, Shafts, Bearings, Bushes, Pins, End caps, Tubs, Custom Standoffs, Custom screws and nuts, thousands of turned parts are made in HY Metals.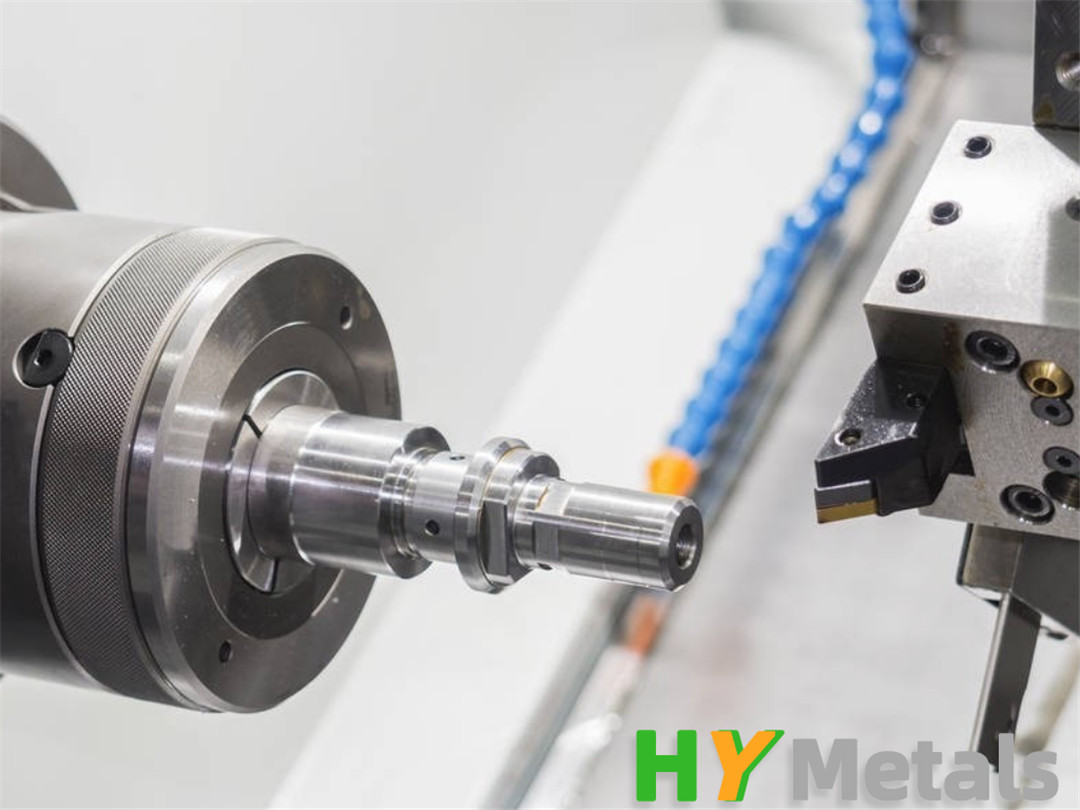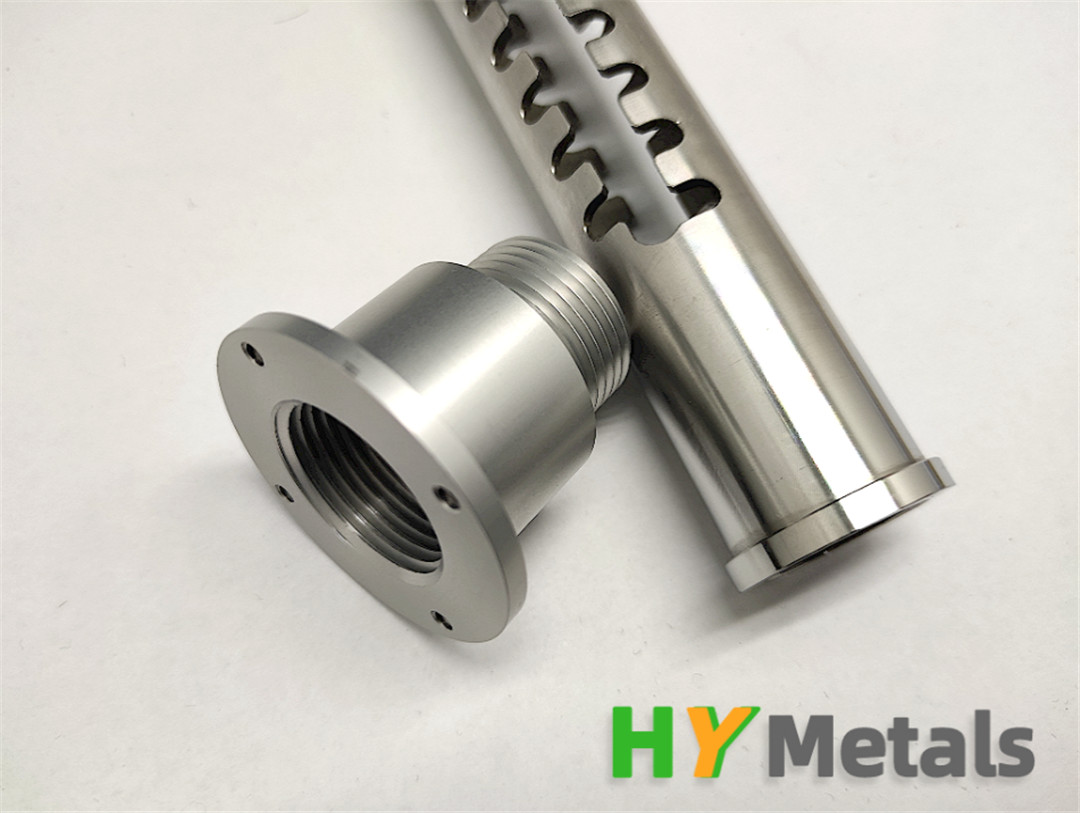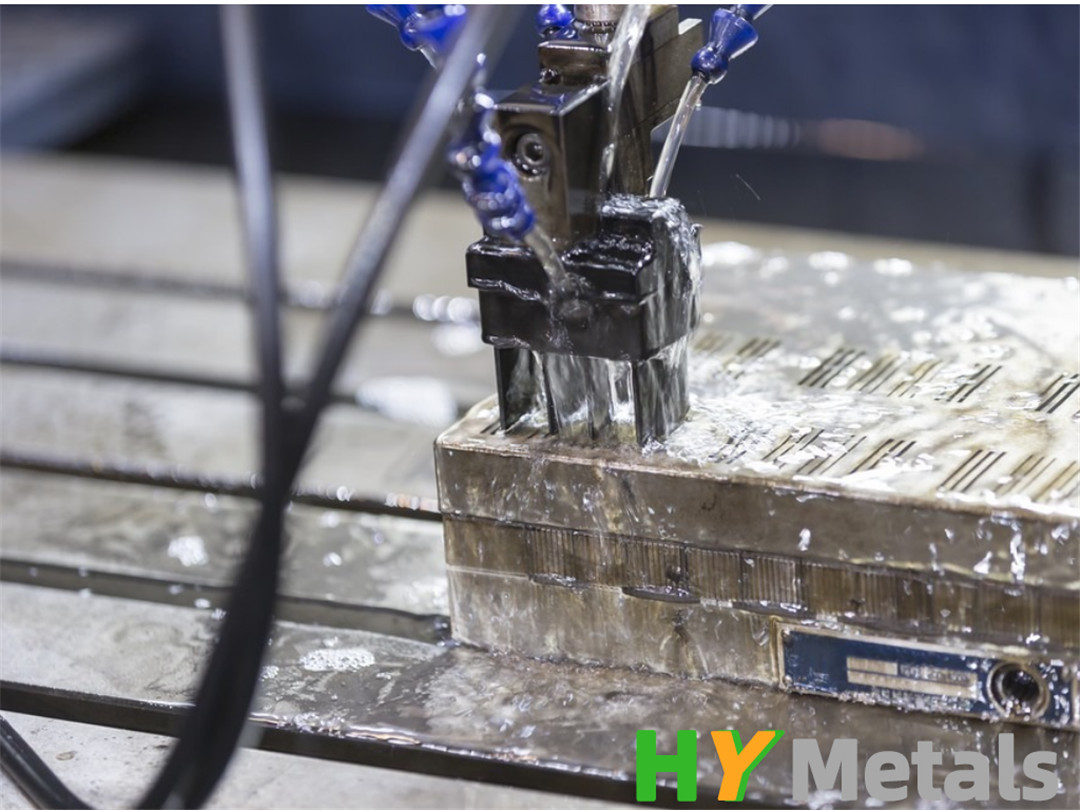 EDM (Electric Discharge Machining) is a kind of special machining technology, which is widely used in mold manufacturing and machining industries.
EDM can be used to machine superhard materials and workpieces with complex shapes that are difficult to machine with traditional cutting methods. It is usually used to machine materials that conduct electricity, and can be machined on difficult-to-machine materials such as Titanium alloys, tool steels, carbon steels. EDM work well on complex cavities or contours.
Special stations that cannot be processed by CNC milling can generally be completed by EDM. And the tolerance of EDM can reach ±0.005mm.
Grinding is a very important process for precision machining parts.
There are many kinds of grinding machines. Most of the grinding machines are using high-speed rotating grinding wheel for grinding processing, a few are using other grinding tools and other grinding materials, such as super finishing machine tools, sand belt grinding machine, grinder and polishing machine.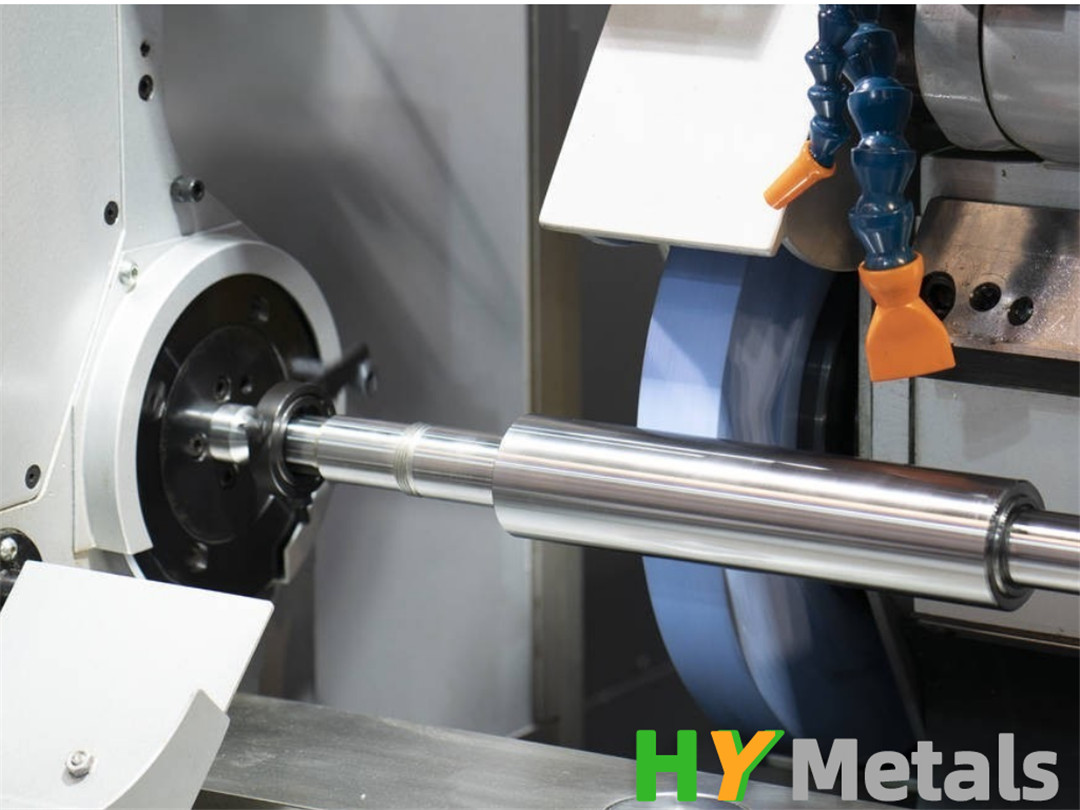 There are many grinders including centerless grinder, cylindrical grinder, internal grinder, vertical grinder and surface grinder. The most commonly used grinding machines in our precision machining production are centerless grinding and surface grinding (like water grinder.)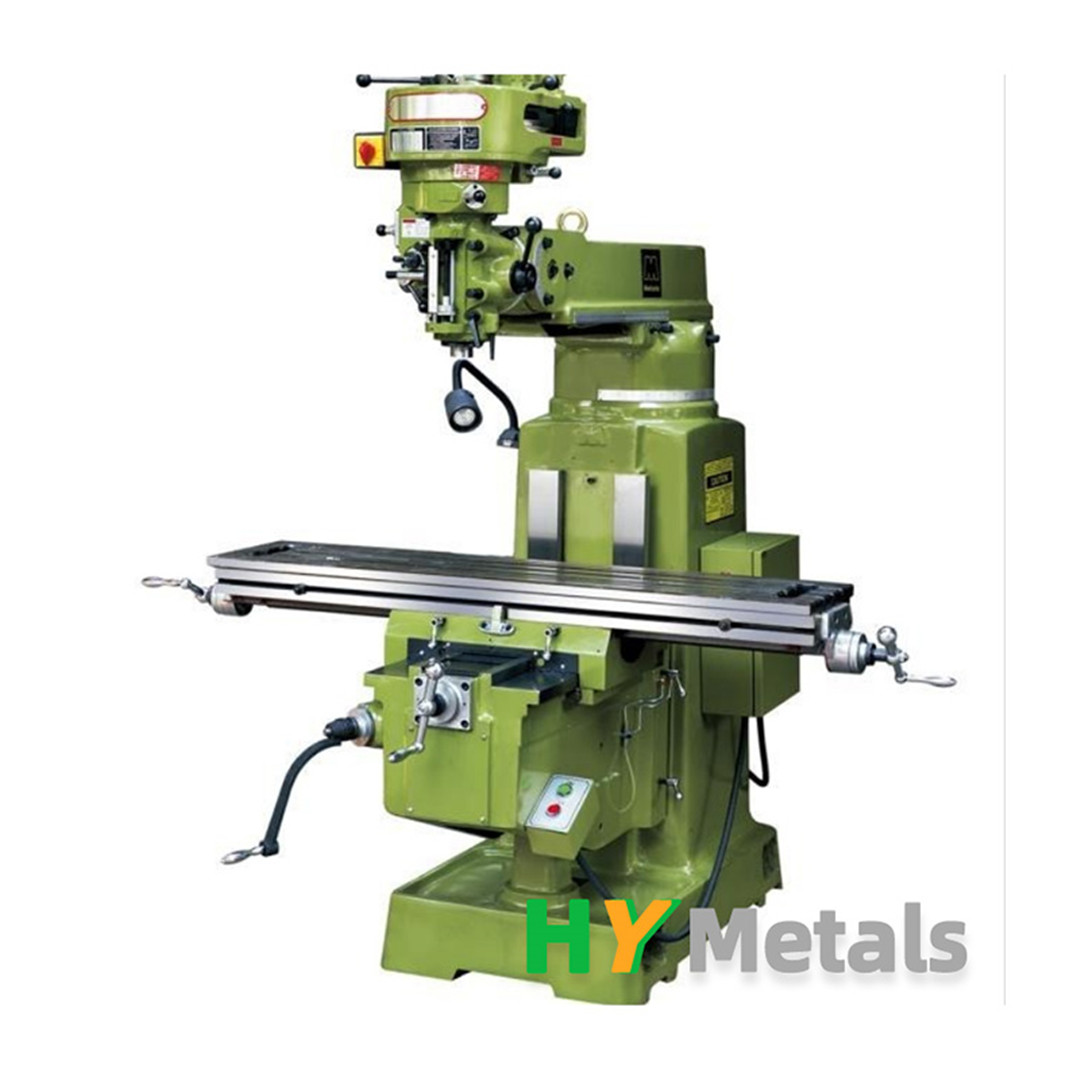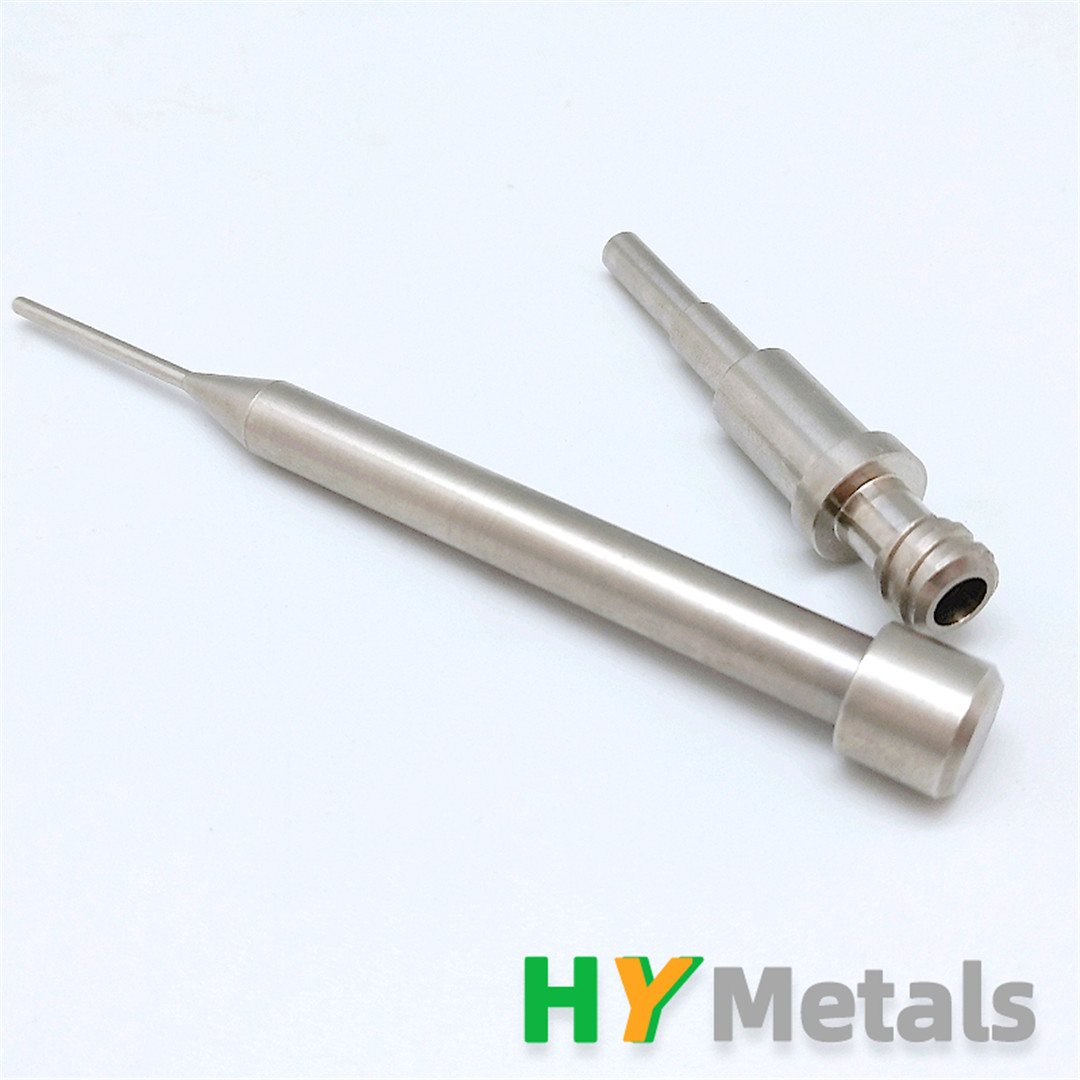 Grinding process is very helpful on a good flatness, surface roughness and some critical tolerance of some machined parts. It can reach a much more precision and smooth effect than milling and turning process.
HY Metals owned 2 CNC machining shops with more than 100 sets Milling, Turning, Grinding machines. We can make almost all kinds of machined parts for a wide range of industries.no matter how complex or what kind of materials and finishes.
The Advantages of HY Metals in CNC Machining?
We are ISO9001:2015 cert factories
Quotations are available with in 1-8 hours based on your RFQ
Very fast delivery,3-4 days possible
We have 2 CNC factories with more than 80 sets machines
The CNC operators have rich professional programming experience
We make milling, turning, grinding, EDM all machining processes in house
Specializes in handling prototype and low-volume projects for more than 12 years
5-axis and EDM capability can make highly complex parts
We make full dimension inspection for FAI
All surface finishes are available
---
---
Write your message here and send it to us