As we all know the sheet metal fabrication is the basic industry of modern manufacturing, involving all stages of industrial production,like industry design ,Product research and development,prototype test,market trial production and mass production.
Many industries such as the Automotive industry, Aerospace industry, Medical equipment industry,Lighting industry,Furniture industry,Electronics industry,Automation industry and Robotics industry,all require standard or non-standard sheet metal parts.From a little internal  clip to a internal bracket then to external shell or the whole case,can be made by sheet metal process.
We produce Lighting accessories,Auto parts,Furniture fittings,Medical device parts,Electronics enclosures like busbar parts,LCD/TV Panel &mounting brackets as required.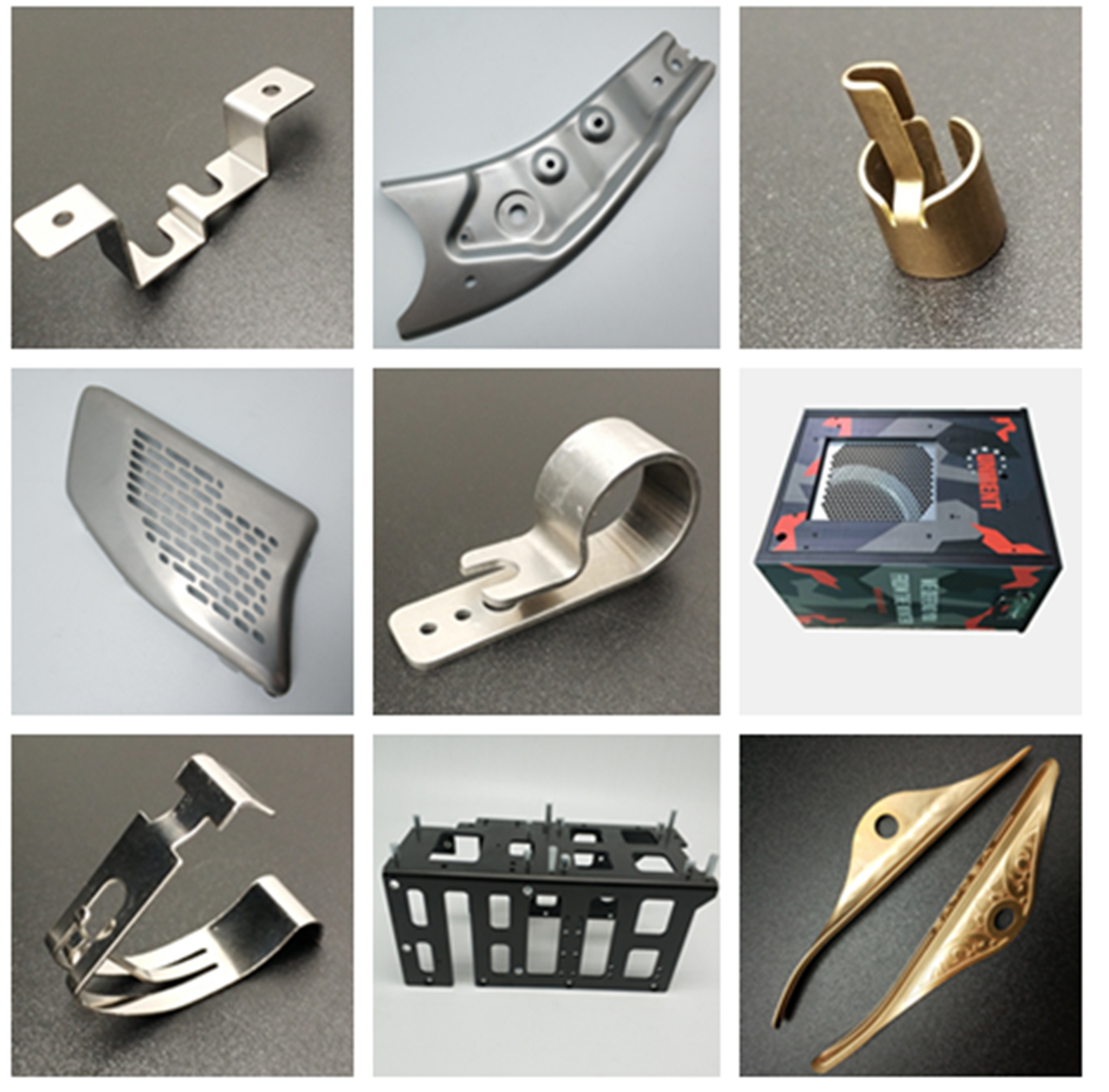 HY Metals can produce Sheet Metal Parts as small as 3mm and as large as 3000mm for a wide range of industry.
We can provide including laser cutting ,bending,forming,riveting and surface coating,one-stop high quality service for custom sheet metal parts according to design drawings.
We also provide sheet metal stamping tooling design and stamping for mass production.
Sheet Metal Fabrication Processes: Cutting, Bending or Forming, Tapping or Riveting, Welding and Assembly. Bending or Forming
Sheet metal bending is the most important process in the sheet metal fabrication. It is a process of changing the material angle into a v-shaped or U-shaped, or other angles or shapes.
The bending process makes the flat parts to be a formed part with angles, radius, flanges.
Usually sheet metal bending includes 2 methods: Bending by Stamping Tooling and Bending by bending machine.
Custom Sheet Metal Welding And Assembly
Sheet metal assembly is the process after cutting and bending, sometimes it is after coating process. We usually assemble parts by riveting, welding, pressing fit and tapping to screw them together.
---
Post time: Jul-04-2022